"I made the decision to join CBS because of the program's properties that I found most important: international scope and composition, focus on leadership development, condensed timeframe, and location. Thus, I also had to find a way to manage the costs associated with resigning from a very good job, relocating to Denmark, and attending the program. I couldn't have been more pleased, and grateful, to receive a scholarship. I enjoyed my year at CBS, and am proud of the academic results I achieved.
As for staying in Copenhagen, the MBA from CBS was critical to finding a job, as my new CBS network was vital to supporting me personally and professionally through the job search and now as I develop my career further. The scholarship provided security and stability, enabled me to focus on the program and gave me a fuller experience to successfully start my "next chapter" in Denmark."
Lani Duran Pollworth, USA
2011 Full-time MBA
Business Communications Manager, Agilent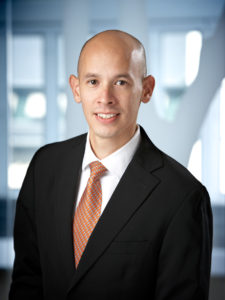 "Taking my MBA at CBS made a positive impact in my life. This program was the first step in my goal to settle in Scandinavia and obtain a rewarding job. The interaction with faculty, members of the business community, and peer students allowed me to improve as a leader and as a professional.
The CBS Careers consultant put me in contact with FLSmidth where I am leveraging my previous experience and my new skills to the benefit of the organization and my own. Tuition and living costs were a limiting factor to join the program. To my good fortune, I was granted a scholarship that allowed me to come to Denmark without taking an onerous loan in my home country. Without the scholarship, I would not be where I am today. I hope that people continue to receive the same opportunity that I did."
Alejandro Espejel Garcia, Mexico
2012 Full-time MBA
Department Manager, FLSmidth